Can I manually charge a member for an unpaid invoice?
From the dashboard, navigate to Manage Members > Member List and click on the member.
From the billing tab, find the invoice, mouse over the ••• and click Manage.
On the upper right side of the page, click the red button Close and select the box that says Charge for the remaining balance now.
Select Close Invoice.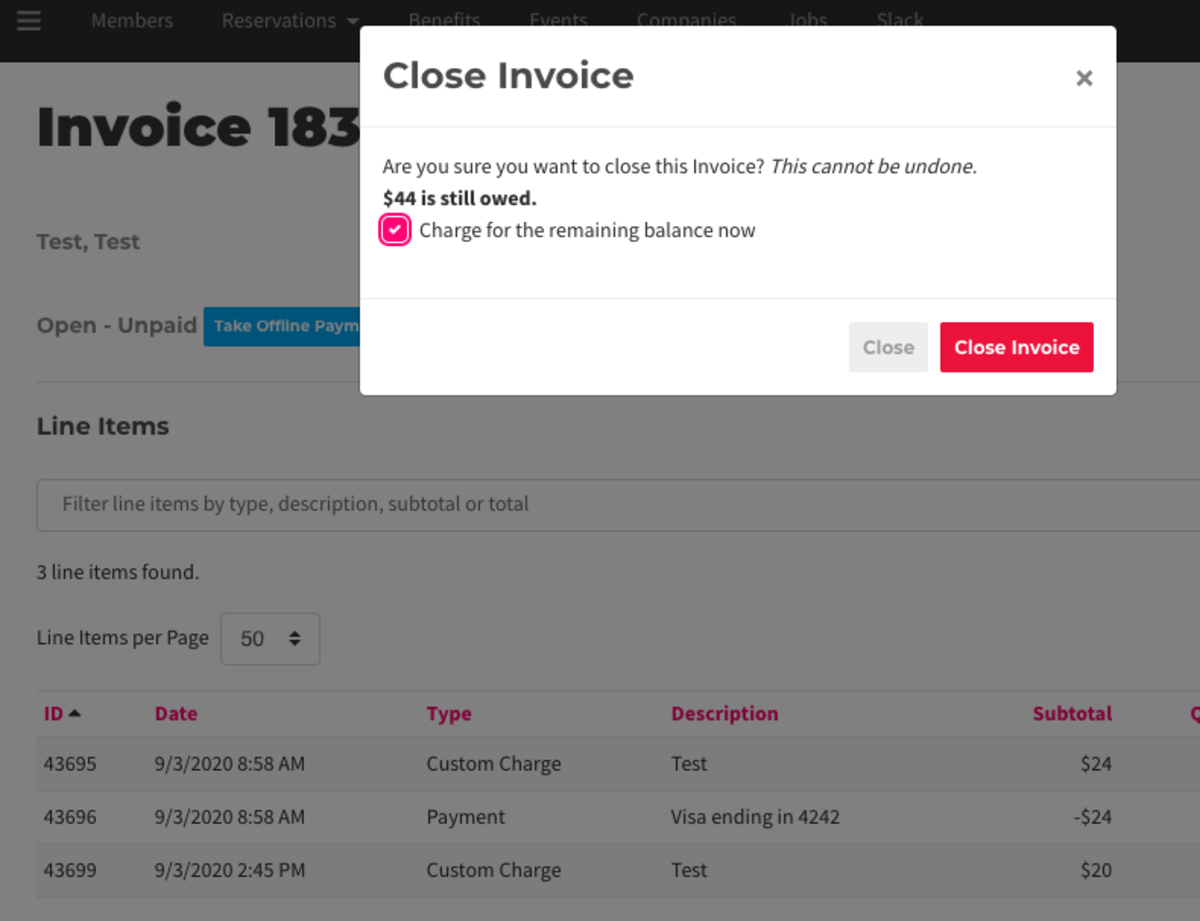 ER 9.11.20
Last update Sep 17, 2020 at 9:09am