Contract Feature (BETA)
If the Contract Term BETA feature is enabled at your space, it will allow you to prohibit members from cancelling or downgrading their memberships for an agreed upon amount of time. A member under contract cannot cancel or change their membership and they cannot remove their last payment source until the end of their term. We highly recommend updating your Terms of Service to reflect this feature before having it enabled for your space.
Once the contract term ends, the member will remain in their membership, but without a contract. If you want a member's membership to expire after the contract ends, you will will have to manually downgrade their membership.
To turn this feature on, please reach out to Support on the live-chat.
Members can view their contract end-date by navigating to their avatar drop-down menu > Select Memberships.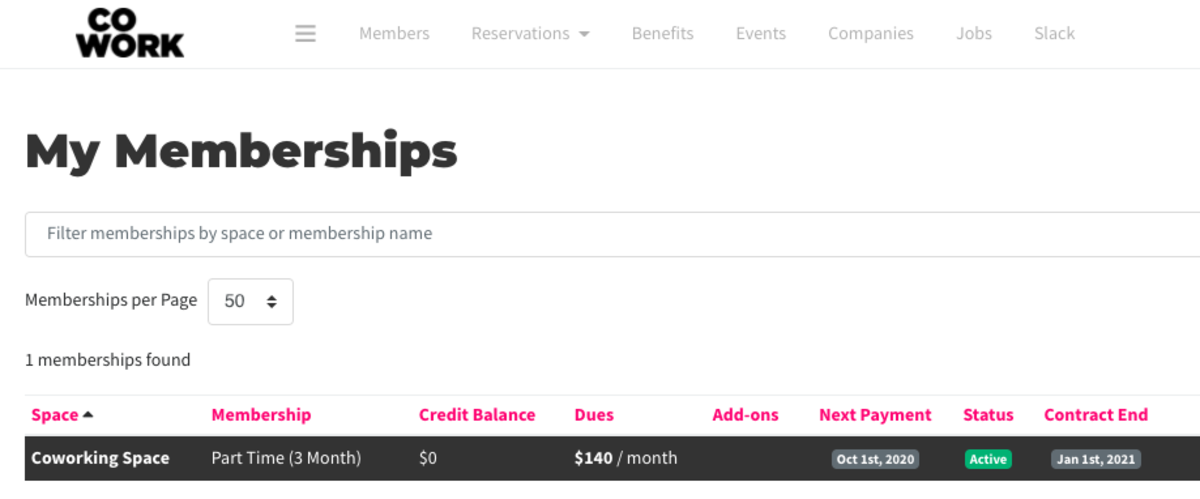 There are two ways in which you can use this feature:
1. Edit Memberships to set a contract length
When setting the contract length by Membership, when members choose a membership, they will need to agree to the term length before continuing. Their agreement is recorded and can be seen by viewing the notes when editing the member.
To do this, navigate to your dashboard > Manage Members > Memberships. Select the Membership. Under Term Length (Beta), select the number of billing cycles that the contract will last for. Example: If you have a monthly, recurring membership that will be in contract for 3 months, the billing cycle will be 1 month, the contract term will be 3. Select Save Changes.
2. Edit individual members to set a contract length, even if the Membership doesn't normally require a contract.
Manually setting a contract does not require member consent, so nothing is recorded. A warning is displayed to the manager stating this if they try to change the date.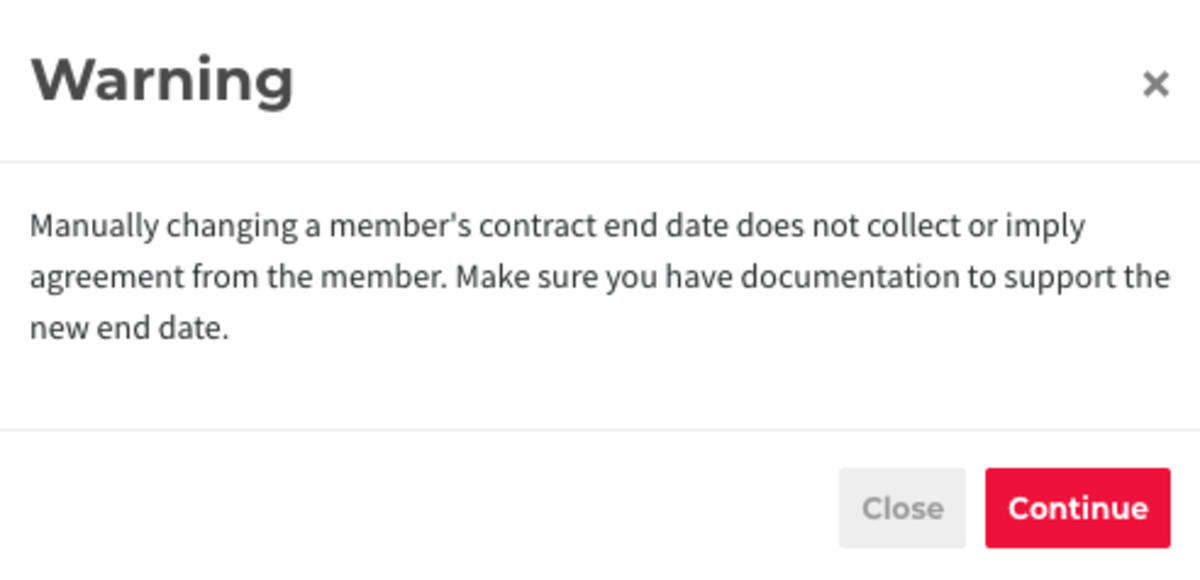 To do this, navigate to Manage Members > Member List > Select the member. Under the Membership tab, next to Renewal Date, set the contract end-date for the member. Scroll to the bottom and select Save Changes.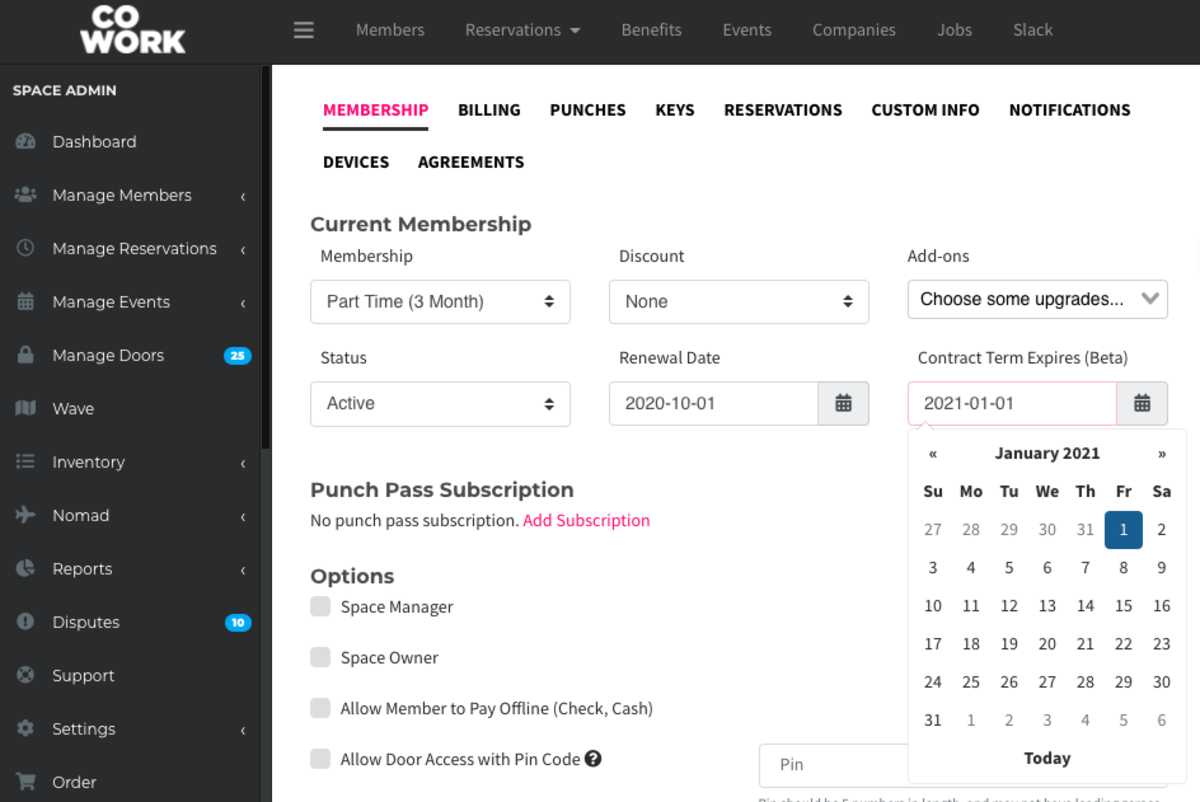 ER 10.1.20
Last update Sep 15, 2022 at 1:17pm