Use a Punch Pass (Member Use)
To access your keys for the day and/or activate and use your punch, you will need to activate your punch first. You can do this from the mobile app or from a web browser.
Activate and Use a Punch
This will grant you access for the duration of your punch. If you have key access, you will have to complete this step before accessing your keys.
On the App:
Select the PUNCH PASS button in the lower right. (This button will only show if you have available punches.) Then confirm that you'd like to use your punch pass.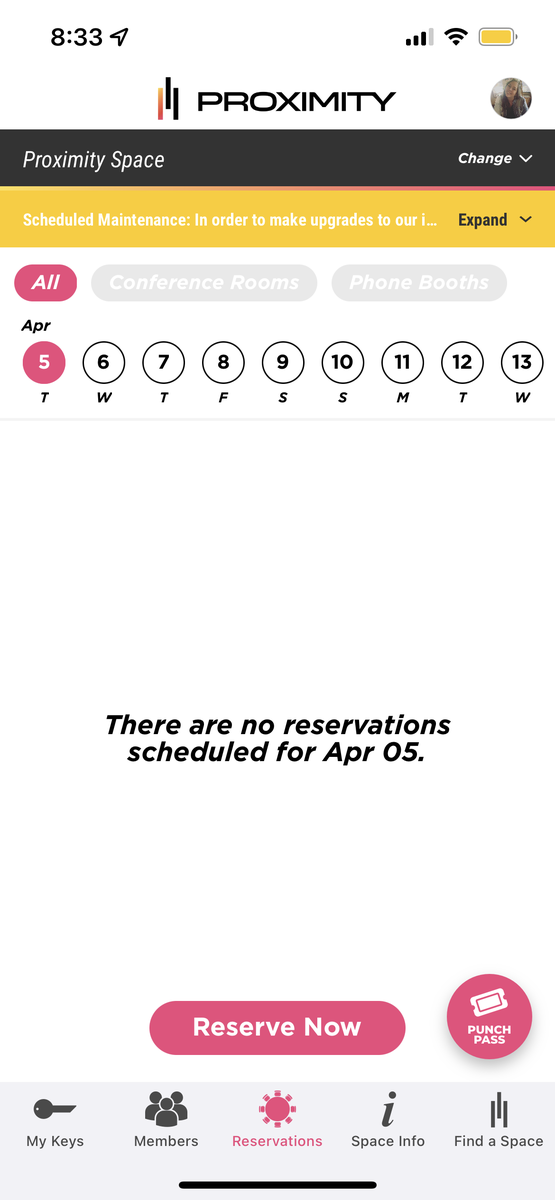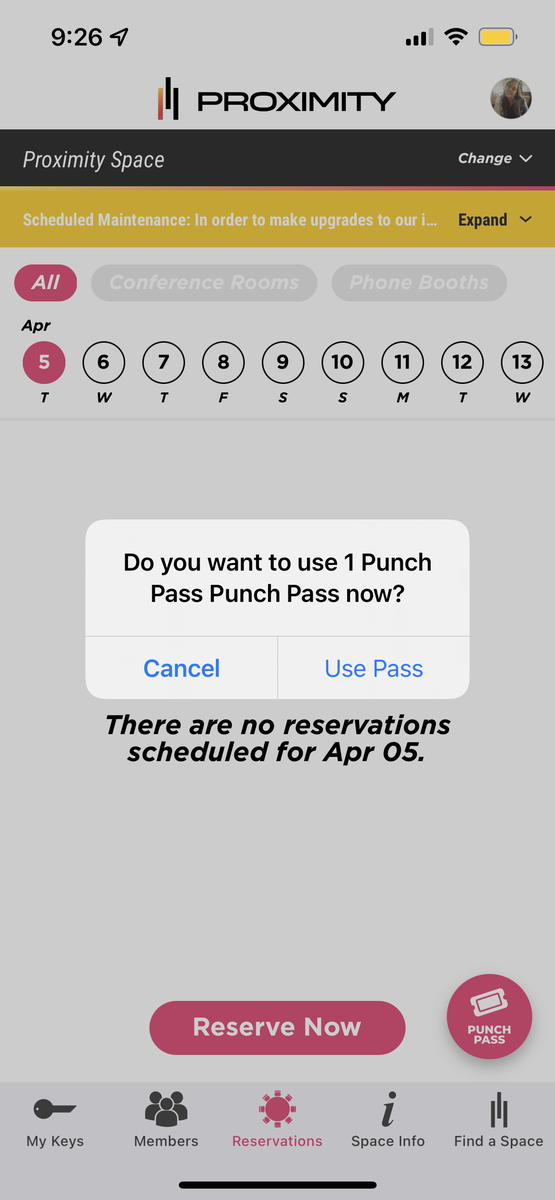 From your space's website:
Log in to your account and select Use punch pass, which is displayed next to the 'See Memberships' button.
From there, you'll choose your punch pass and select Activate and Use Punch.
After activating your punch for the day, your keys will become accessible via the app or mobile web browser.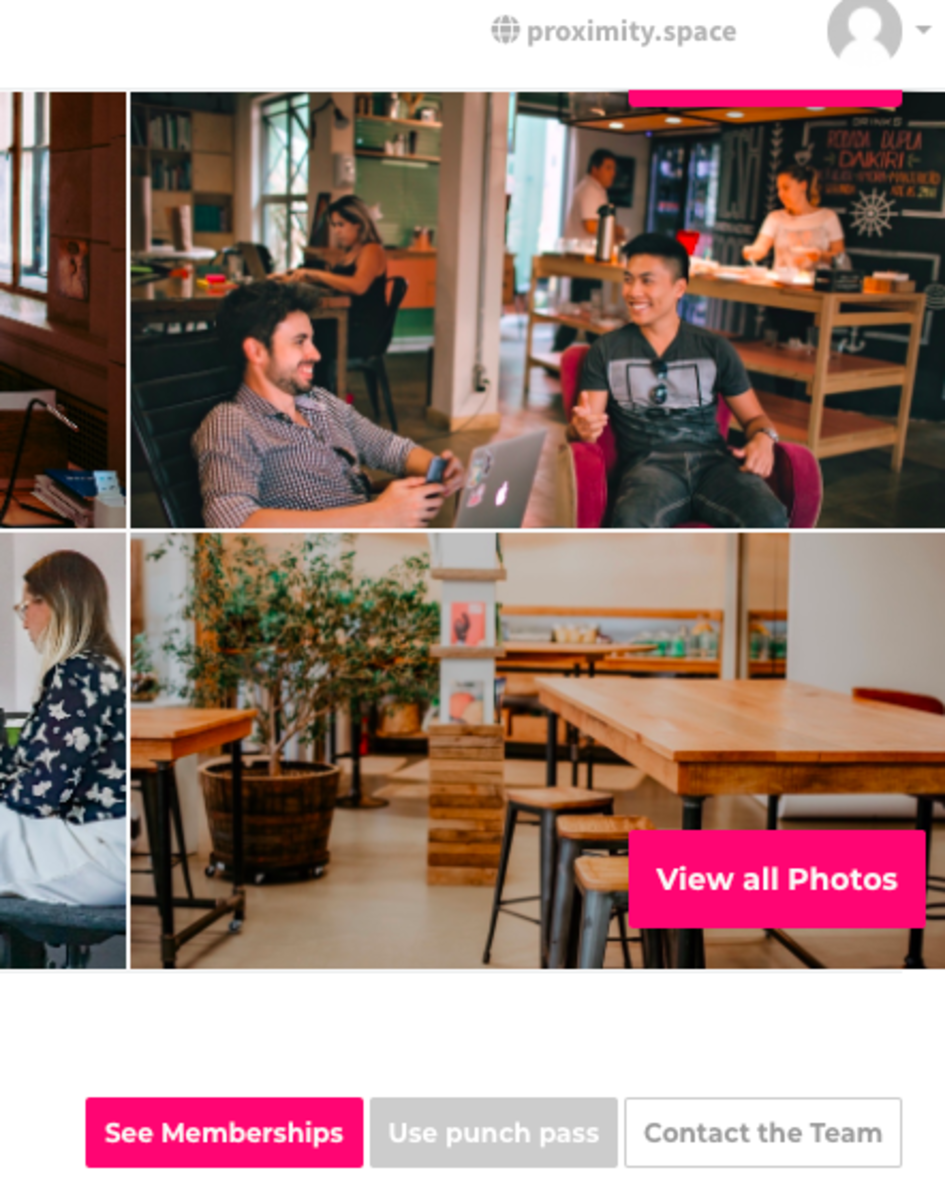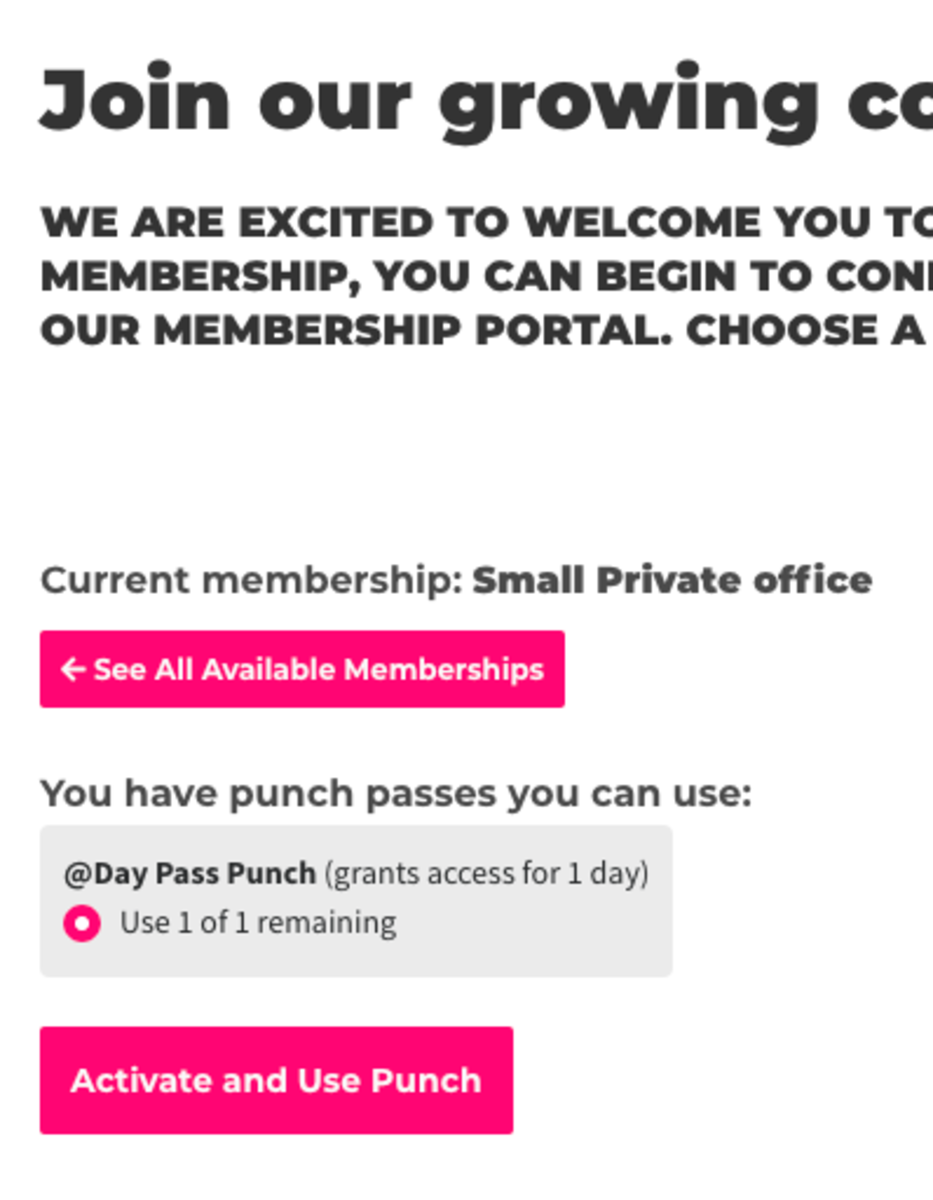 Save the Website to your Home Screen for Easy Access (if you do not have the mobile app)
iPhone
Launch Safari on your ‌iPhone‌ or ‌iPad‌.
Navigate to the site that you want to create a Home screen shortcut to.
Tap the share icon (the square with an arrow pointing out of it) at the bottom of the screen.
Scroll down to the list of actions and tap Add to Home Screen.
Android
Launch Chrome on your device.
Open the website or web page you want to pin to your home screen.
Tap the menu icon (3 dots in upper right-hand corner) and tap Add to Home Screen.
You'll be able to enter a name for the shortcut and then Chrome will add it to your home screen.
Last update Apr 05, 2022 at 9:29am