HubSpot Integration
Proximity now integrates with HubSpot to help automate your email marketing and more.
Setting Up the Integration
In Proximity:
Navigate to Settings > Integrations.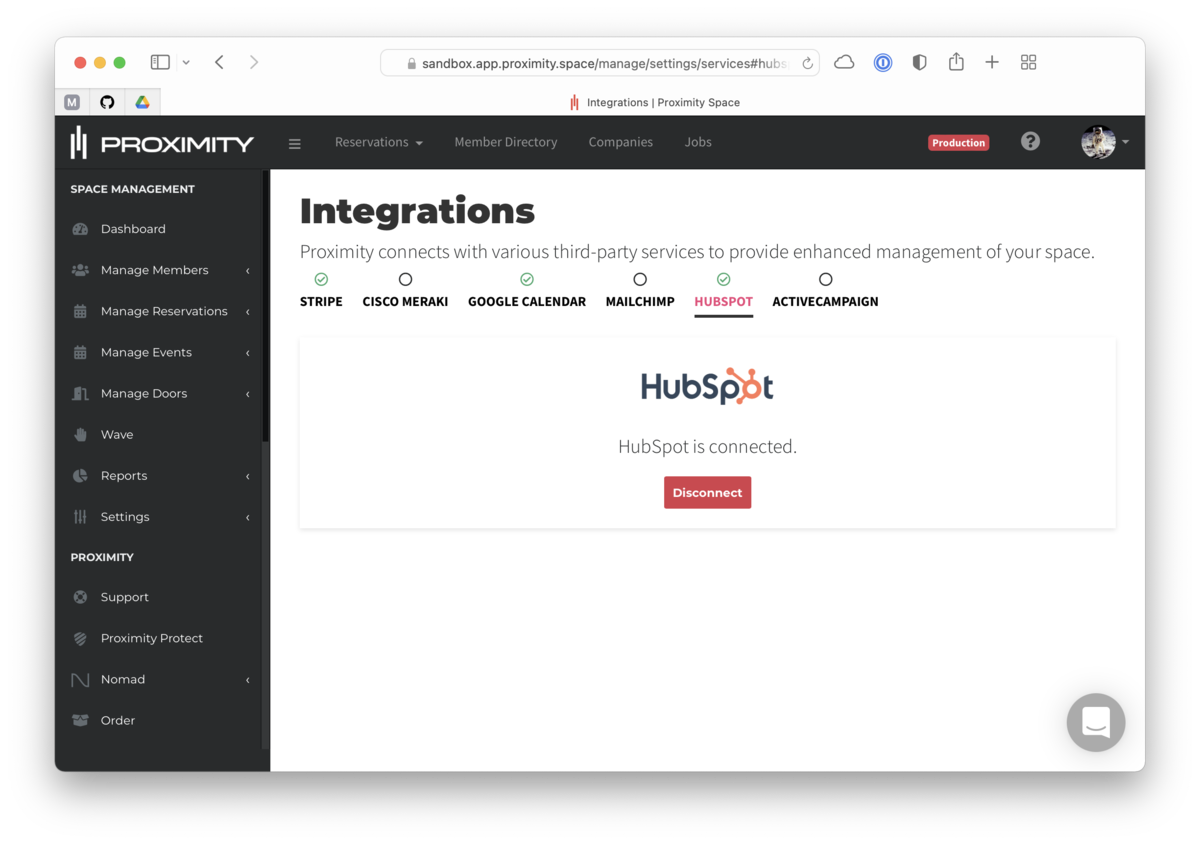 Click Connect.
You will be redirected to HubSpot where you can log in to the account you want to link to your Proximity site.
After selecting the account, there will be a confirmation page. After confirming, you will be redirected back to Proximity.
Notes:
Once connected, space members in Proximity will be automatically uploaded into HubSpot Contacts list.
Changes made to members in Proximity will automatically change contacts in HubSpot.

Note: Updating email address will create a separate entry in HubSpot.

The integration syncs for each member:

Name (first and last)
Email
Membership level

Note: In HubSpot, you may need to edit your table view to see membership type.

If you have more than one space connected to the same HubSpot account, all members/users will be synced to the same contact list.

When a member is removed from a space in Proximity, they are not automatically removed from HubSpot.

Disconnecting the integration will not delete contacts from HubSpot (must be deleted in HubSpot).
Last update Mar 30, 2023 at 2:17pm