Member Benefits
Member Benefits are the perks associated with your memberships, such as discounts at local businesses and the amenities you offer to your members. These benefits can be for all memberships or can be for only certain memberships. All benefits will display to the public which makes this feature a great marketing tool. After adding any member benefits, members will see a new Benefits tab at the top of your site.
Add New Benefit
From the dashboard, navigate to Manage Members > Member Benefits > Add Benefit.
Title: Examples include "Free coffee," "Free parking," or "10% off at the coffee shop next door."
Image: Ideal size is 2000 (w) x 1000 (h) px
Description: This will be visible to anyone, regardless of if they have an account. This is a great way to market and promote your benefit.
Instructions: This will only be visible to members who have access to this benefit, and should clearly explain how to use the benefit and any stipulations for it.

Please Note: If a local company is offering a discount to those with specific memberships - that could be added as a coupon code in the instructions for that particular benefit.

Restrict this benefit to certain memberships?: Check this box if you would like to only include this benefit for certain Memberships.

Please note: Member Benefits are not available to the Community Member level.

Save.
Repeat these steps to add additional member benefits.
Click on Benefits in your top Navigation Bar to view them as the public will see them listed.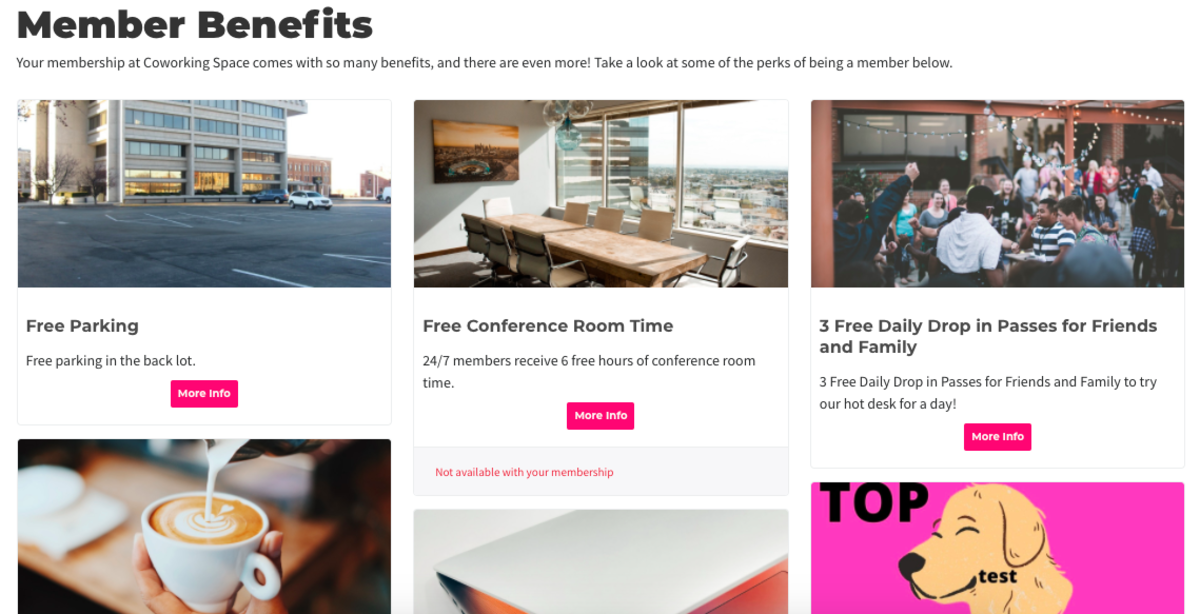 ER 7.15.21
Last update Jul 15, 2021 at 4:36pm