How can I add custom text to invoices?
Navigate to > Settings > Brand and Content. Select the Content tab.
Scroll down to Custom Text for Invoices. This is where you can enter any information that is legally required, your space name, address, etc.
Select Save.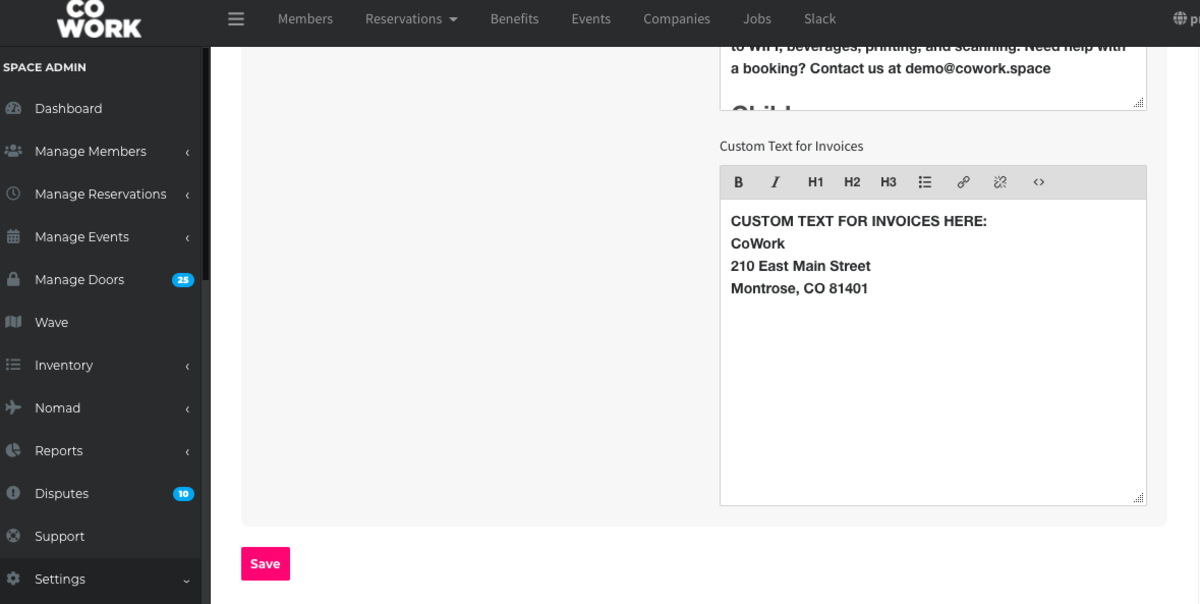 The information will show up under the space's logo on the left side of the invoice.

ER 9.30.20
Last update Sep 30, 2020 at 1:46pm