How do I hide the hours or address of my space?
If you are not a location-based community you can now disable the display of your address, map and directions on the home page. Additionally, you can disable the display of your hours if you are a by-appointment space or otherwise do not keep normal walk-in hours.
Navigate from the dashboard to Settings > Brand and Content.
Click on the Content tab. Check or uncheck the boxes that say Show Addresss and Map or Show Hours.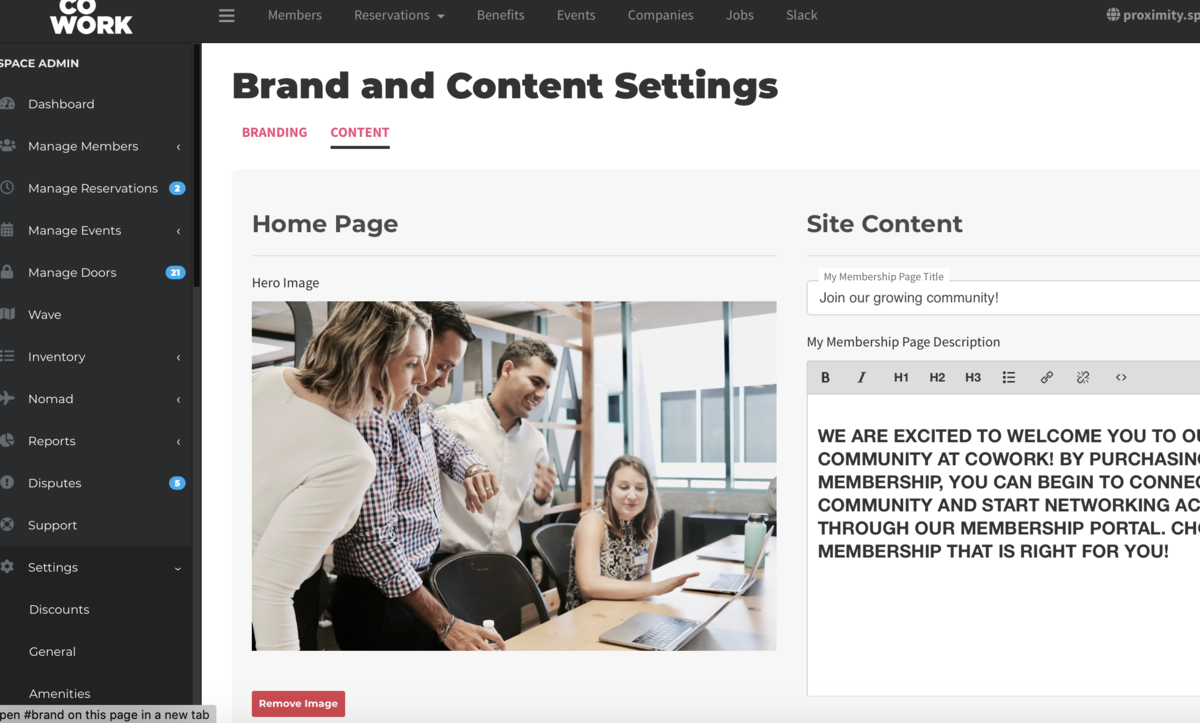 AB 7/29/20
Last update Oct 08, 2020 at 10:53am