How to Remove a Member
This should only be used in the case of a truly incorrect member profile. If you need to make a change to the profile, do that by clicking Edit Profile at the top of the member's account.
To remove a member, look for the subtle Remove Member button below the notes on the Membership tab of a member's account.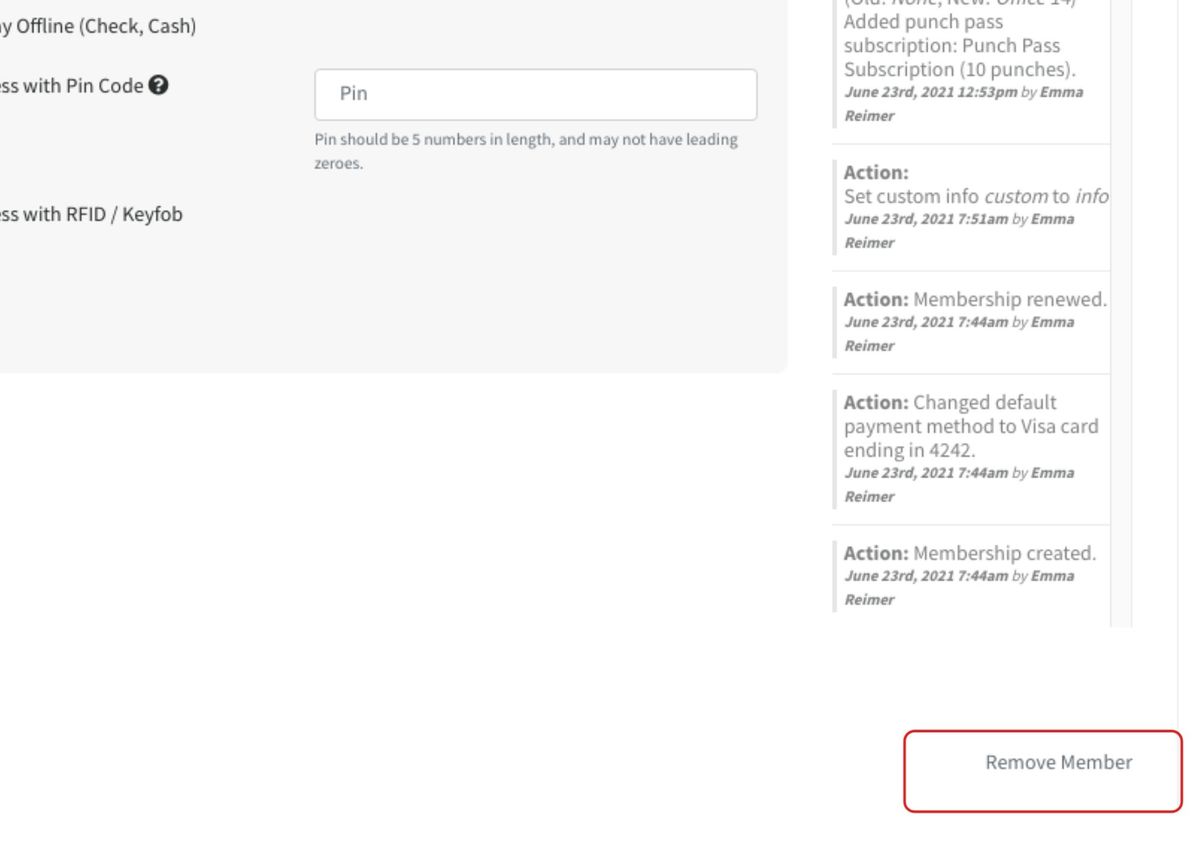 Please note:
Removal will result in all data related to the member being deleted from your site.
We highly recommend downgrading the member to a Community Member so you can continue to communicate with your member through Mailchimp and retain their information if they choose to upgrade their membership again.
Reservations made under this member's account will not be automatically removed.
This member will no longer be a part of your site, but they will be a part of the Proximity Network so if they want to re-join your site in the future, they can login with the same credentials rather than register again.
ER 7.13.21