Offline Payments
Do you have a member who can't use a credit card or bank account to pay for their membership? Offline payments will solve that problem!

Now, these members can happily pay for their membership via a check, cash, or other offline payment sources!
How it works:
Check the box Allow Member to Pay Offline on the member's profile to convert them from auto-billing to auto-invoicing. They will still be invoiced on their regular billing schedule and you will need to manually mark their invoices as paid. Invoices are emailed to members when they are generated.

Keep in mind that reservable resources cannot be auto-invoiced and the member will still need a payment source on file to book any of these resources.
How to take offline payment:
To mark the invoice as paid, navigate to Manage Members > Member List and search for the member. On their member page, navigate to their Billing tab, then hover over the three action dots (...) on the right side of invoice line and select Manage Invoice on the invoice you'd like to apply payment to.
On the invoice, select the blue "Take Offline Payment" button. This will prompt a pop-up asking you to enter a payment description, and confirm you would like to makr the invoice as paid.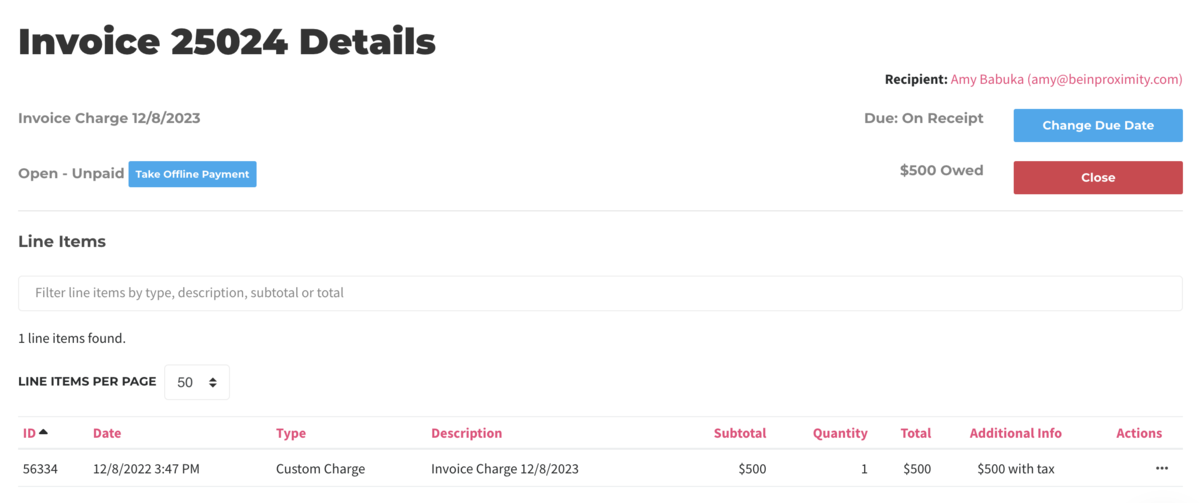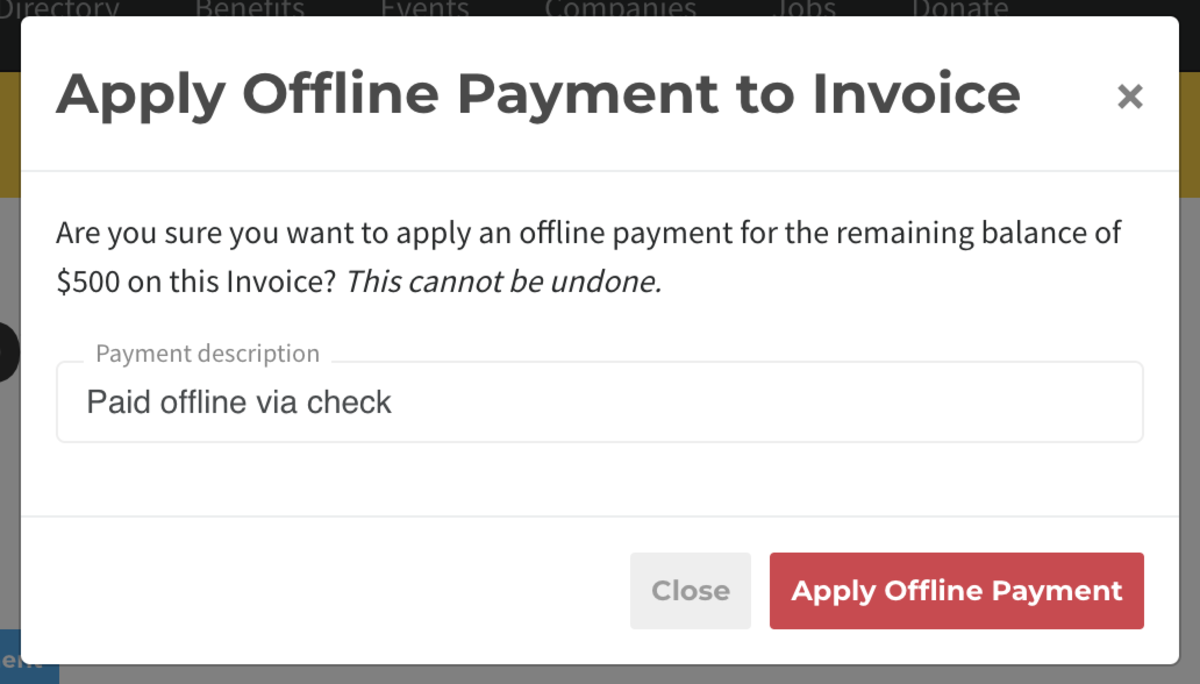 We're happy to bring you this payment option to make it more flexible for your members to pay. However, we do still recommend setting a member up under an auto-paying account such as ACH or Credit Card which will ensure that you are paid every month and you don't have to track down a payment.
Note, that a member enabled for automatic offline payments will not be canceled by the system for non-payment. You must manage these members manually.
Last update Dec 08, 2022 at 3:51pm