Resource Capacity Utilization Report (Proximity for Workplace)
APPLIES TO: Workplace
This report provides a breakdown of the most common sizes of reservations during a timeframe. This information can be used to make decisions on how to best utilize your space and conference rooms. This report is only available to spaces using our workplace management software.
Navigate to Reports > Resource Capacity Utilization.
Select the date range.
Select the buildings/floors and resource types, or leave these fields blank to look at all resources across your spaces.
Select Run Report.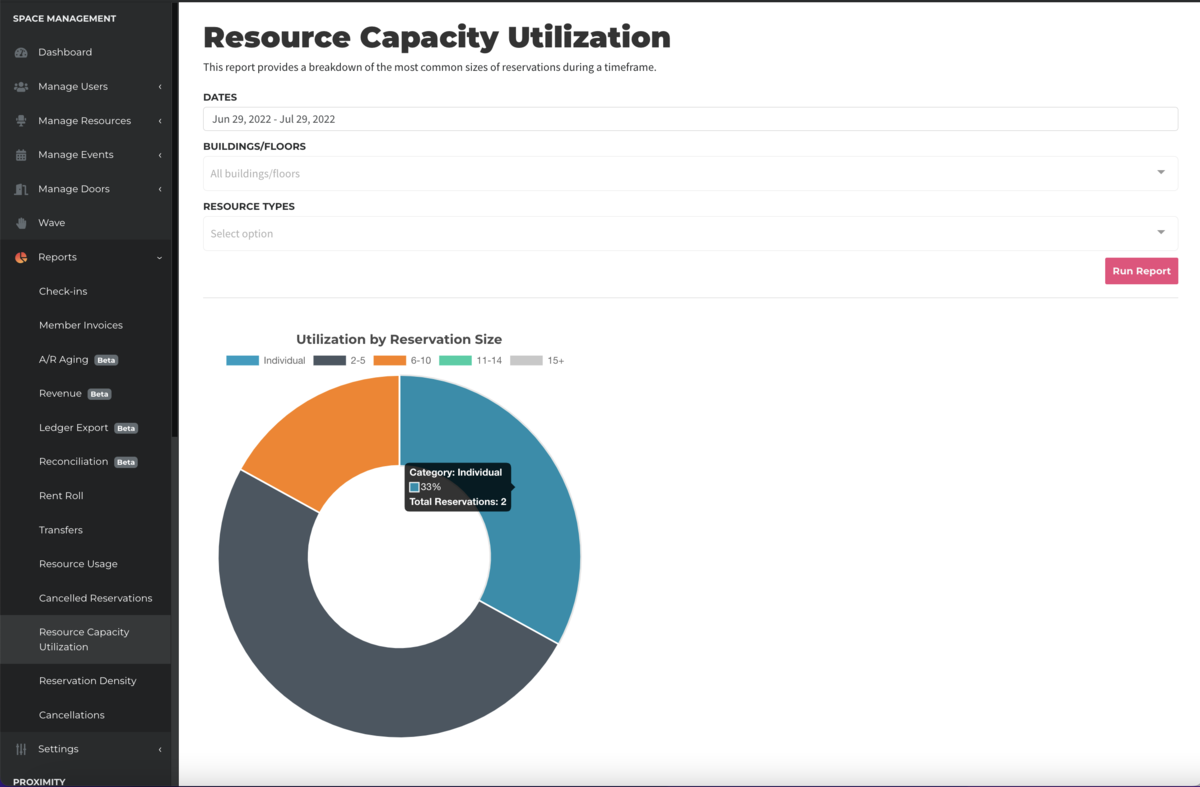 Please Note
The Resource Capacity Utilization report only shows reservation density for normal reservations, not recurring monthly assignments. The density is determined by how many guests have been added to the reservation. Guests can be added by the manager on the Resource Reservations tab on the user's profile (Manage Users > User List > click on user's name), but they can also be added by the user that made the reservation (or whose name it is under). Learn more about non-renewing reservations here.
Last update Feb 01, 2023 at 1:45pm