Upload Documents to Member Accounts
Uploading documents such as lease agreements, parking addendums, etc. is super simple. Members are not able to view the documents you upload to their profile.
Navigate to Manage Members > Member List > Select your member's account.
From here, navigate to the Documents tab.
Documents can be uploaded in the following formats: gif, jpeg, png, webp, pdf, doc, docx, xls, xlsx
To view a document, select Download.
To remove a document, select Remove.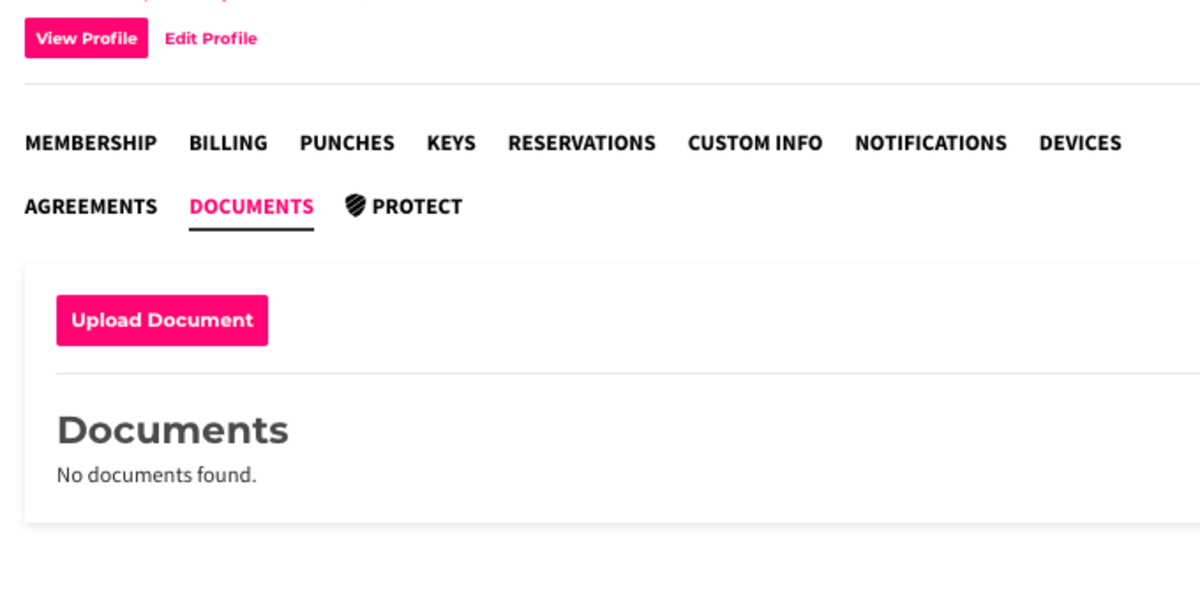 Last update Oct 31, 2022 at 10:26am