How to Use a Punch Pass (Space Manager Use)
When a member purchases a punch pass, they can choose to use a punch on the day of their purchase. The member can do this from their mobile app, laptop, or the mobile web browser on their phone.
If your Space Uses Meraki
If you have Meraki Wireless Integration, the member will be prompted to use the punch when they first log on for the day through the captive portal.
If your Space Does Not Use Meraki
If you do not utilize Meraki, the member can use a punch by visiting your home page and selecting Use punch pass.
From here, the member will follow the prompts, select the punch pass they'd like to use, and select Activate and Use Punch Pass.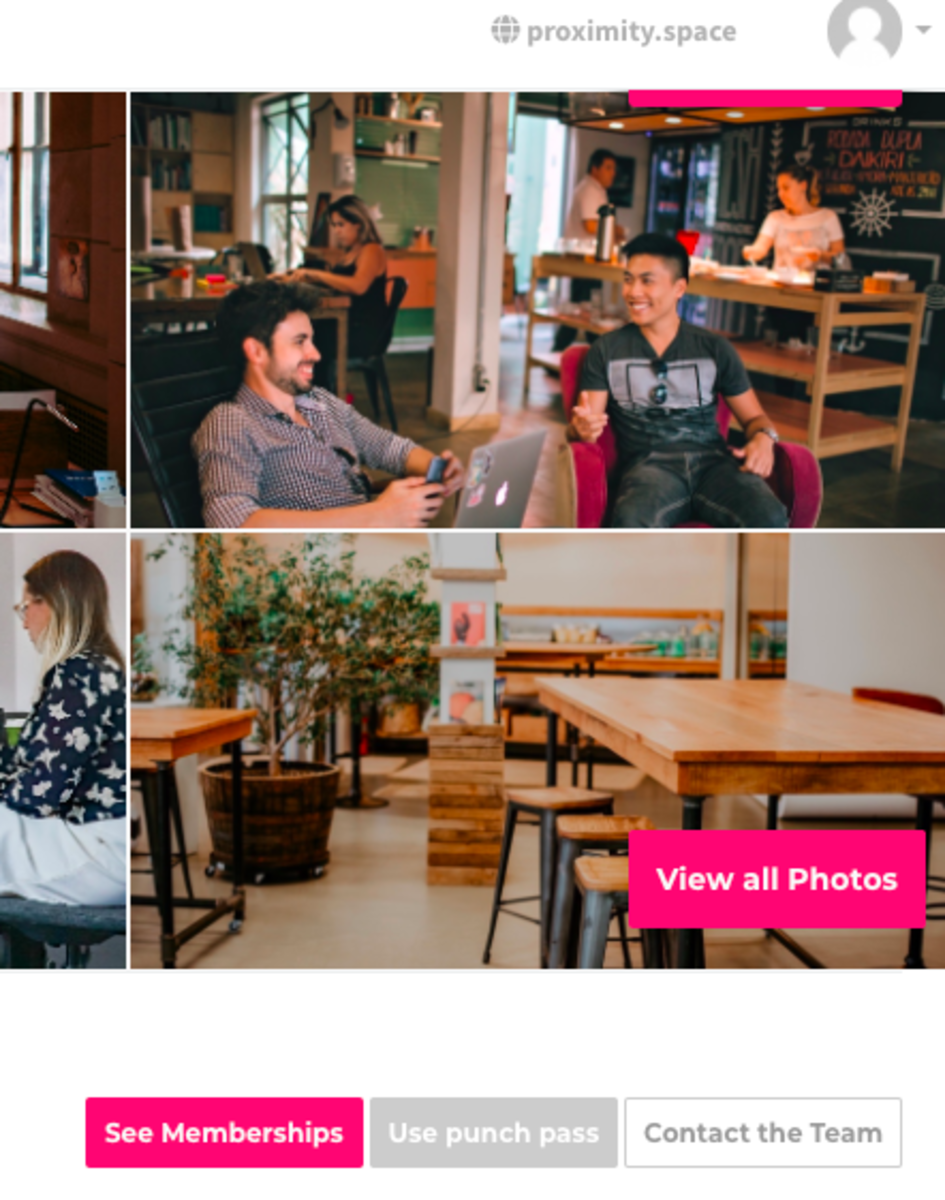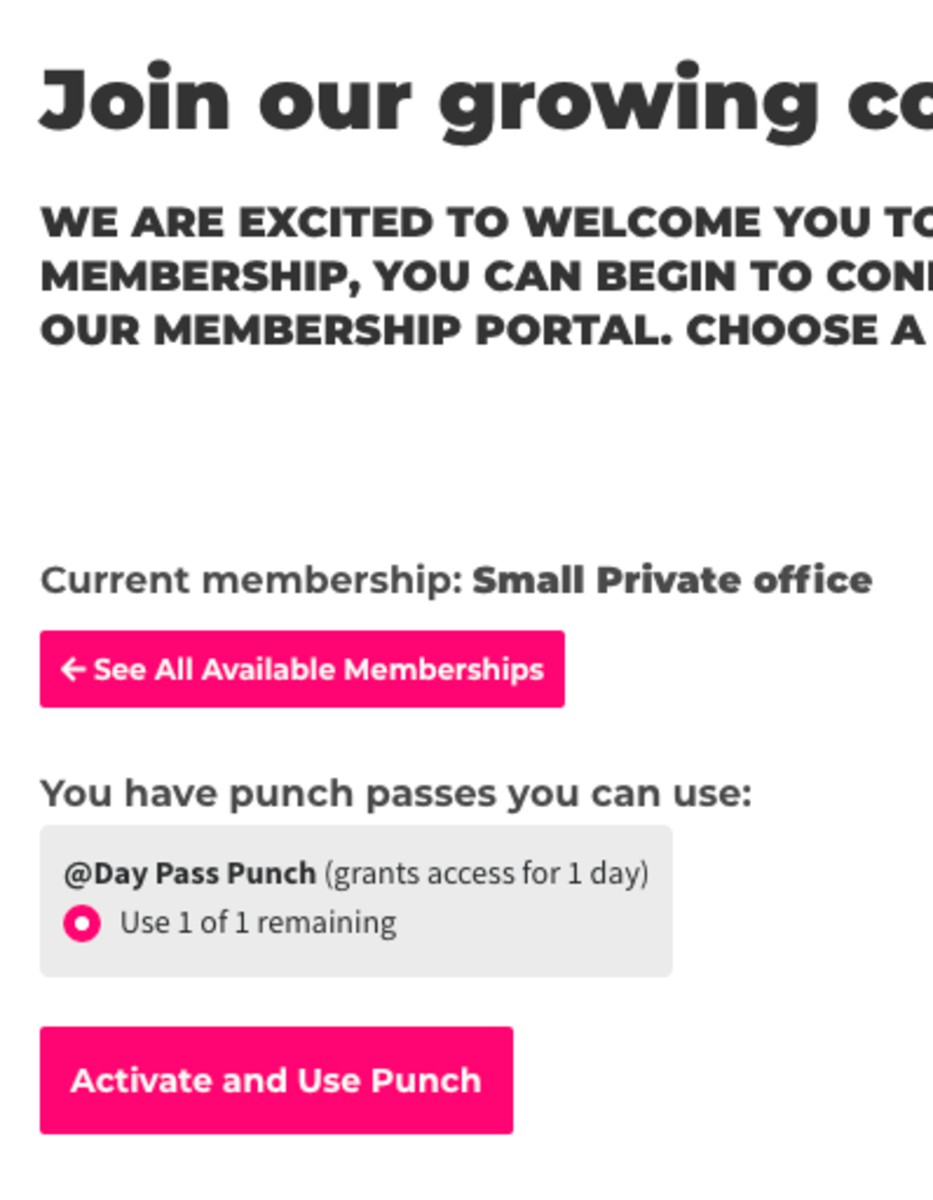 Manually Add/Remove Punches from a Member's Account
If a member does not use their punch, you can manually deduct punches from their punch pass. Subsequently, if you want to add punches to a member's account, you can do that as well.
Navigate to the member's account through your Member List.
Select the Punches tab.
Select Edit next to the punch pass in which you want to deduct punches.
Use the drop-down menu to enter the amount of punches the member should have remaining.
Enter the expiration date for the punches.
Save Changes.
Important Things to Note About Punch Passes
Punch pass members only have the punch pass membership for the duration of their punch and then are downgraded to the default membership type.
If you manually change a member's membership to a punch pass - the system will only grant that member the access in which that membership has until the punch has expired. The system will not bill the member for the punches, nor will it add punches to the member's account.
Granting keys directly to members does not work for punch pass members because the keys will be revoked when their punch expires and their membership is downgraded.
Article to Send to Members
Follow the link for an article to send to members on how to use punch passes.
This article includes information on how to save the website to your home screen for easy access to activate and use punches.
ER 8.11.21
Last update Jun 02, 2022 at 12:40pm