Can I add an Add-On to a Team membership?
This document applies to: Coworking
Add-ons cannot be chosen directly in the Team interface. Space Managers can add recurring Add-Ons to any team member and the system will bill the team for the add-ons. This will allow space managers to add add-ons to individual team members' accounts which means the team can have multiple recurring add-ons.
Note: Since team billing is monthly, if an add-on is added in the middle of a billing cycle, they will be billed for the prorated add-on and then on a recurring basis after that.
You can add an add-on to a members account by navigating to Manage Members > Member List, and selecting the member. On the Membership tab, Under Current Membership choose the Add-on from the drop-down menu. Scroll to the bottom and select Save Changes.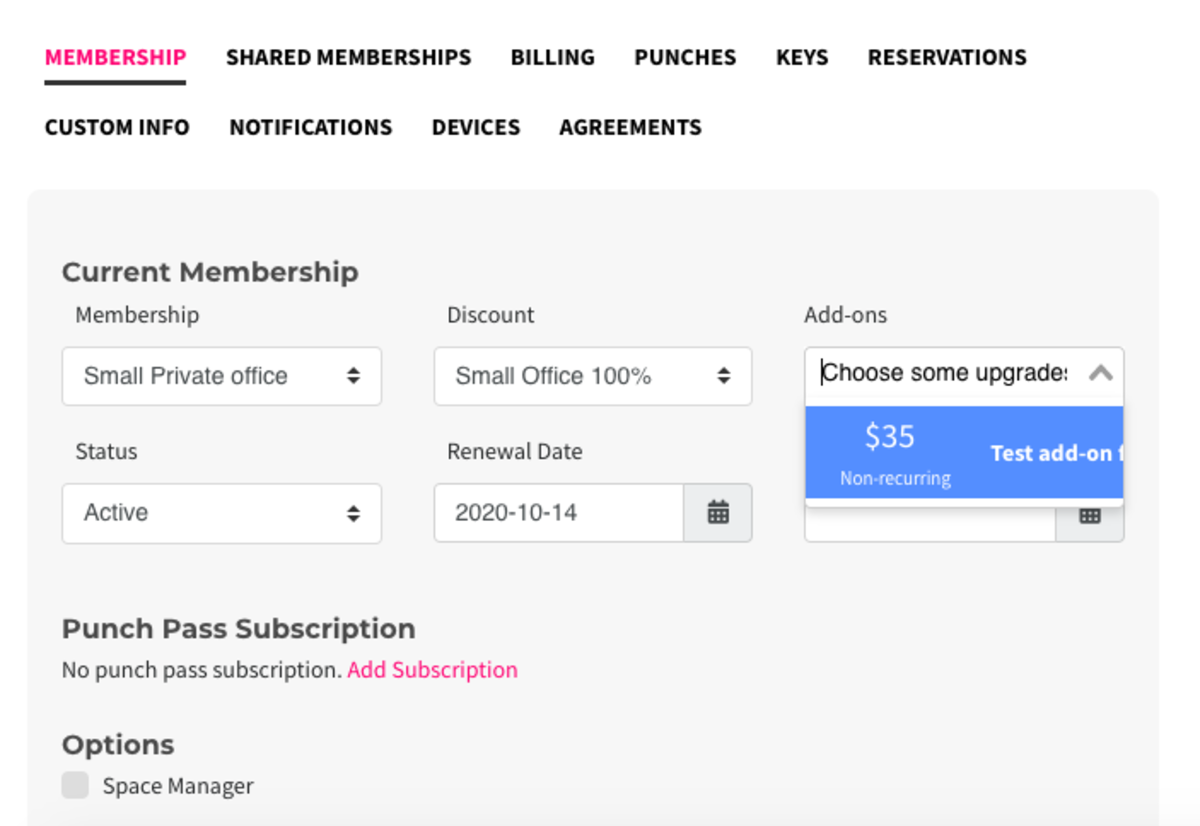 More information on Add-ons: Add-ons