How can I sign up a member?
Managers can now sign members up themselves!
To do this, click the "Add Member" button at the top of your member list. This will give you the option to invite a member, set their desired membership and prompt them to add their credit card—if you don't have the info to add it for them. Once the membership is created, members will be sent an email to set a password. If you did not add a payment source for them, they will also be prompted to add one and if they do not, their membership invite will expire on the date you set.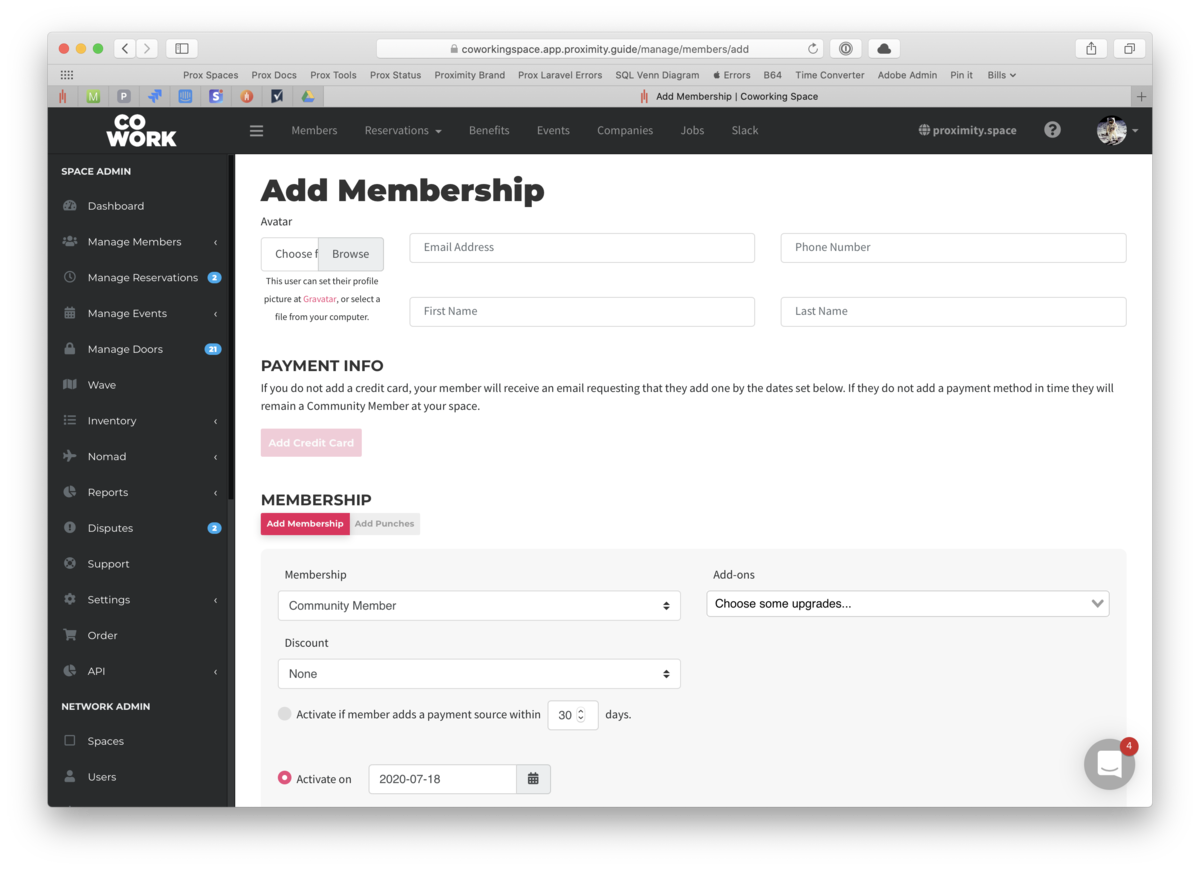 Keep in mind:
If a member is already in your member list you won't be able to add them again.
If a member is already a member of the Proximity Network, there will be certain information that you won't be able to edit.
Members can also sign themselves up from your homepage. This is a great way to help them get acquainted with the Proximity platform.