Rent Roll Report (Proximity for Workplace)
APPLIES TO: Workplace
This report contains assignments that were active during the time period that is selected. It is helpful for understanding what workspaces are booked full-time during any given period. This report is only available to spaces using our workplace management software.
Using the Rent Roll Report
Navigate to Reports > Rent Roll.
Select the time period to run the report.
The report can be downloaded as a CSV using the button in the top right.
You can also adjust how many listings are displayed on a page.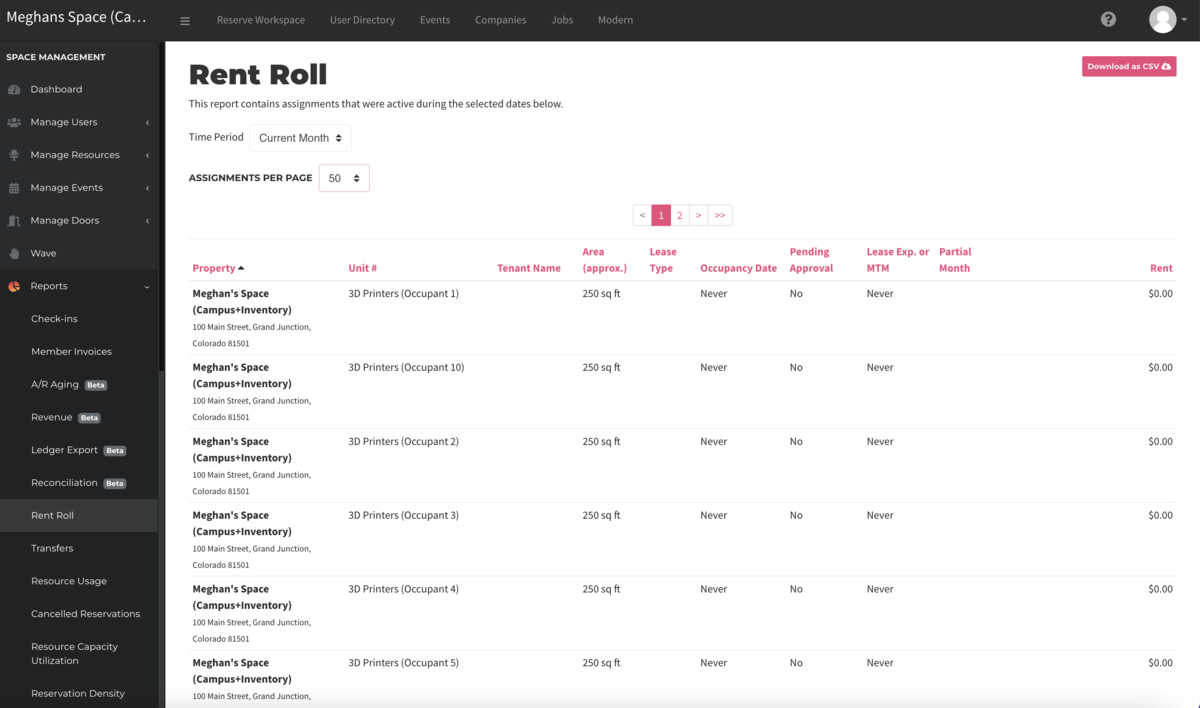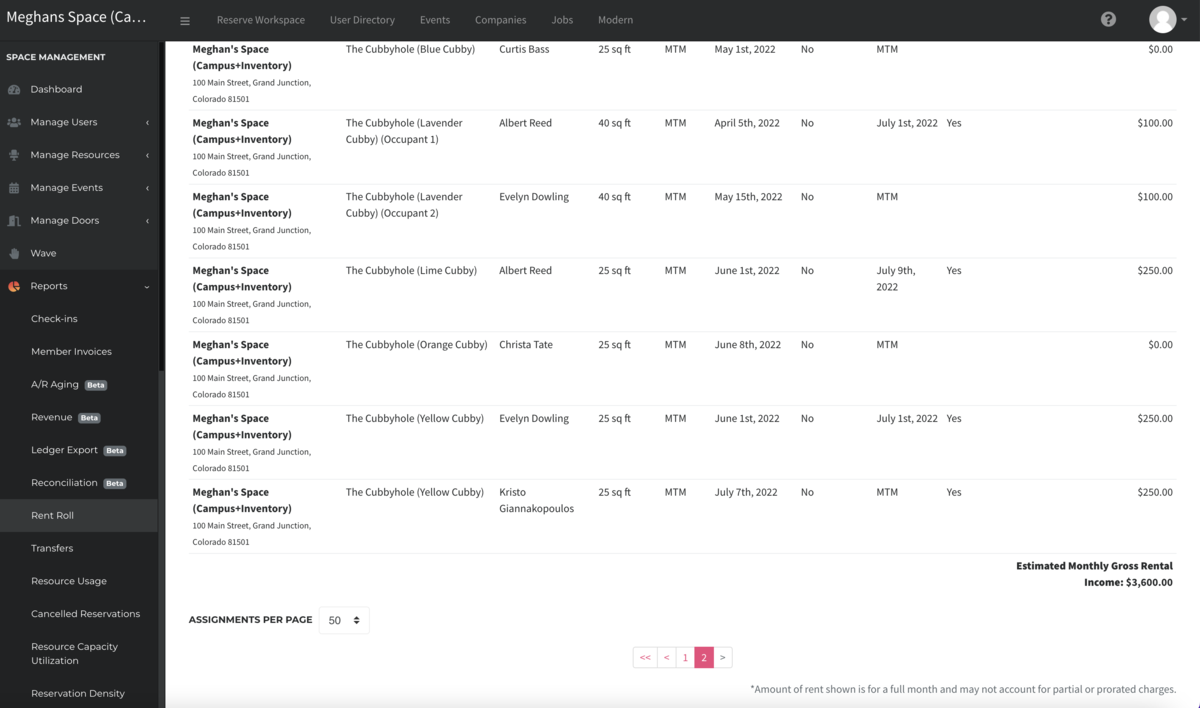 Please Note
You will see a listing for each workspace, and each seat on a workspace. You will only see listings for individual seats when that workspace has capacity set to multiple seats, and allows individual booking of seats. Learn more about editing workspace capacity.
The rent listed on the report is the monthly full-time amount. If the user's assignment does not span the full month (you will see a Yes under the Partial Month column), you may not receive that full amount for the selected period. For understanding revenue from assignments, use the Revenue Report by visiting Reports > Revenue.
Last update Feb 01, 2023 at 1:45pm