How to Use a Punch Pass (Space Manager Use)
When a member purchases a punch pass, they can choose to use it the day of their purchase.

If you have Meraki Wireless Integration, the member will be prompted to use the punch when they first log on for the day through the captive portal. If you do not utilize Meraki, the member can use a punch by visiting your home page and clicking Use punch pass.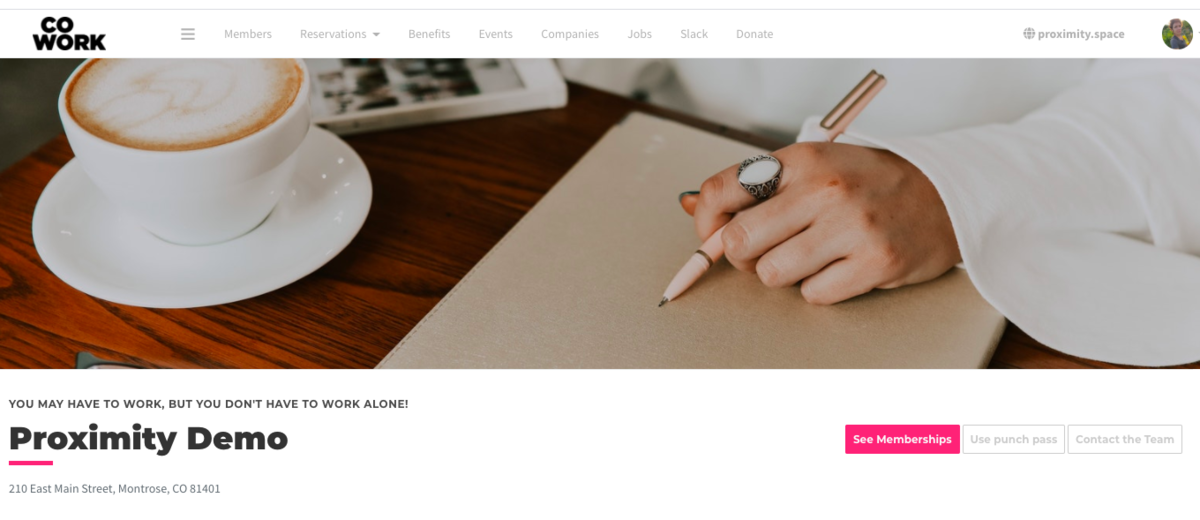 From here, the member will follow the prompts, select the punch pass they'd like to use, and click Activate and Use Punch Pass.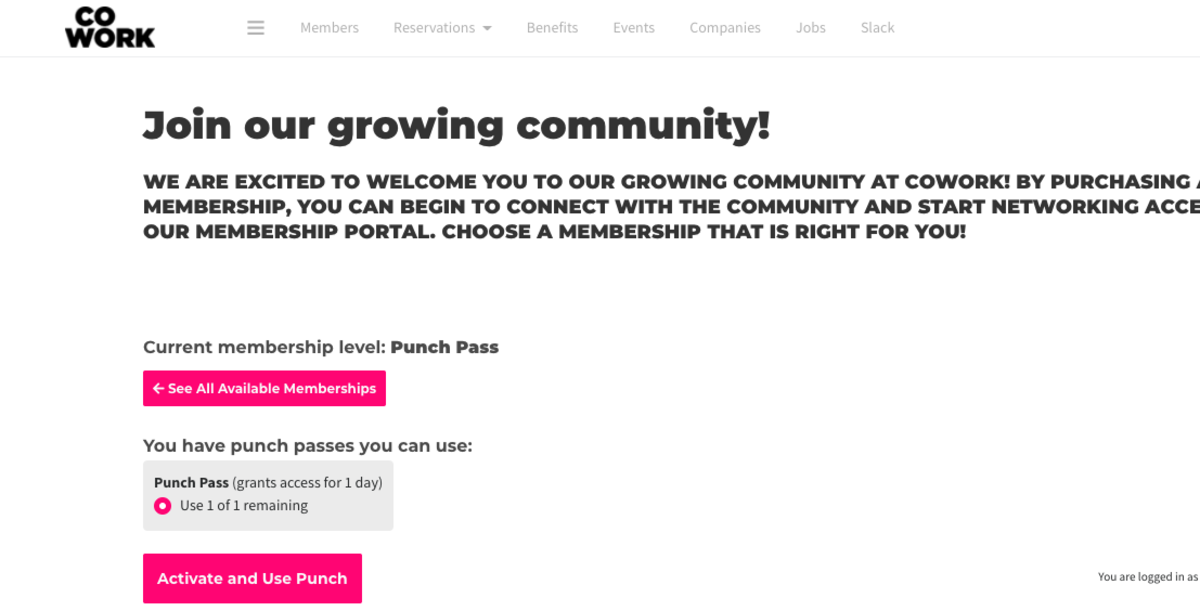 Keep in mind that we do not currently support using punch passes via the mobile apps so the member will need to use the web browser to use their punches. The member can do this from their laptop or the mobile web browser on their phone.
Follow the link for an article to send to members on how to use punch passes.
ER 9.8.20